Please attend a meeting tonight or send your comments.
Having trouble viewing this email?
Click here.
SHARE: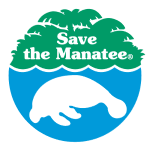 Silver Springs Needs Your Help!

Dear Friend,

You may recall that on several occasions we have asked for your help stopping large water withdrawals from the Silver Spring Springshed for a project originally known as Adena Springs Ranch. The project originally requested a permit to withdraw 13.2 million gallons per day (mgd) for cattle ranching and processing operations. Facing public outcry, the project changed its name to Sleepy Creek Lands, and reduced its request to 5.3 mgd and then to 2.389 mgd but planned to apply for a second permit of 2.69 mgd. Based on its staff's recommendation that these withdrawals would harm Silver Springs and the Silver River, and bowing to public pressure, the St. Johns River Water Management District (SJRWMD) issued a final permit allowing Sleepy Creek to withdraw a further reduced 1.46 mgd.

Now, however, Sleepy Creek/Adena Springs Ranch, has applied for an additional water permit to withdraw another 1.12 million gallons per day (mgd) that will result in a total of 2.54 mgd for cattle grazing and processing operations. Citing changes to its water models, SJRWMD staff has reversed its 2014 position and now recommends approval of up to 2.58 mgd for Sleepy Creek's cattle grazing, irrigation, and processing.

Silver Springs already suffers an estimated 40% reduction in flow from historical levels as a result of recent drought conditions and overpumping in the springshed. Approval of this permit will not only exacerbate water quality problems in Silver Springs and the Silver River, but would also enable additional cattle operations that would add manure and urine to a springshed that is already impaired for nutrients.

At each step, public opposition to this project has been a crucial factor in limiting damaging withdrawals. The applicant and the Water Management District are counting on the public losing interest in this project over time. Meanwhile, more water will be given away year after year. Please take a moment to voice your opposition to this project. There are several ways to take action:

What You Can Do:
Send letters, emails, and make phone calls to the SJRWMD Executive Director and Governing Board stating your opposition to Consumptive Use Permit application #91926-4. Contact information for the SJRWMD is below:

Mailing Address: St. Johns River Water Management District, ATTN: Chairman Miklos, 4049 Reid Street, Palatka, FL 32177

Phone Numbers: 386-329-4500 OR 1-800-451-7106

Email Addresses for the SJRWMD Executive Director and Governing Board:
Dr. Ann Shortelle, Executive Director: ashortelle@sjrwmd.com
John Miklos, Governing Board Chairman: Jmiklos@sjrwmd.com
Charles Drake, Governing Board Secretary: cdrake@sjrwmd.com
Request Secretary Drake copy to each Board member.

Below follows a sample letter for reference:

I urge the Governing Board to deny Sleepy Creek Lands consumptive use permit application #91926-4. Approving additional withdrawals for this project will reduce flows and cause irreparable harm to Silver Springs and the Silver River. These resources must be protected for all Floridians, not given away to special agricultural interests to pollute and deplete. Thank you for protecting Florida's waters.


Attend the January 10, 2017, SJRWMD Governing Board meeting beginning at 9 a.m. and participate in the public comment portion of the meeting to express your opposition to approval of this permit request. SJRWMD Headquarters is located at 4049 Reid St. Palatka, Florida 32177.
Click the following link for Save the Manatee Club's comments, from which you may wish to draw talking points for your own emails, calls, or public testimony.

Thank you for all you do on behalf of manatees and their aquatic habitat!

For more information, see articles in the Ocala Star Banner:

| Adopt-A-Manatee® | Donate Now | Contact Us | Home |
500 N. Maitland Ave., Maitland, FL 32751
| Tel: 407-539-0990
Save the Manatee Club © 2018. All rights reserved.