Make a couple of quick calls today.
Having trouble viewing this email?
Click here.
SHARE: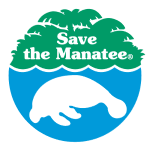 Help Ban Fracking in Florida!


Dear Friend,

Great news for manatees! A Florida fracking ban has passed unanimously through its first Senate committee in the Florida Legislature and is on track to continue to move forward this week. If it passes, it will have only one more committee stop before reaching the floor for a vote by the full Senate.

The bad news is that although this bill is moving in the Senate, it is stalling in the House. Please join a statewide effort to move the ban forward by calling House Speaker Richard Corcoran at 866-696-8249 before Wednesday, February 14th, to ask him to support House Bill 237.

Fracking poses a particular risk here in Florida, where our aquifer and springs are especially susceptible to contamination from drilling waste and spills. Calls to elected officials are the best way to be heard and take only a minute. Let Speaker Corcoran know that Floridians support this fracking ban bill.

Here's how to help:
Call House Speaker Corcoran at 866-696-8249 before Wednesday, February 14th.


When his staff answers, tell them your name and where you live, then tell them that you support a total ban on fracking in Florida and would like Speaker Corcoran to stand with Floridians and pass House Bill 237.



There's less than a month left in this year's legislative session. We need Speaker Corcoran to act quickly to ban fracking in Florida.

Thank you for taking action to protect manatees and their springs habitat.

| Adopt-A-Manatee® | Donate Now | Contact Us | Home |
500 N. Maitland Ave., Maitland, FL 32751
| Tel: 407-539-0990
Save the Manatee Club © 2019. All rights reserved.