Please help protect manatee habitat!
Having trouble viewing this email?
Click here.
SHARE: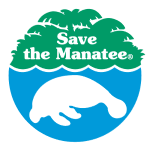 Protect Florida's Environment!
Urge Governor DeSantis to Veto Damaging Bills


Dear Friend,

Your help is needed to stop two of the worst bills Florida's environment has ever seen. Governor DeSantis is our LAST CHANCE to stop these disastrous measures.

SB 7068, the bill that authorizes new toll roads through some of Florida's most pristine remaining natural lands has been sent to the Governor. He could sign the bill at any moment, so please CALL NOW.

The construction of these roads and the sprawl that will result will further degrade water quality along Florida's springs coast, including critical manatee habitat in Citrus County. These roads will also cost hundreds of millions of taxpayer dollars from the general revenue fund that supports environmental protection, education, and other essential services.

Please CONTACT GOVERNOR DESANTIS NOW AND URGE HIM TO VETO SB 7068! You may call him during business hours at (850) 717-9337, click this link to reach him via email, or Tweet @GovRonDeSantis.

The second bill, HB 7103, could be sent to the Governor any day. This bill, amended and rushed through at the very end of the Legislative Session, effectively kills local government comprehensive growth management planning in Florida. Under this bill, any person or group who tries to enforce local comprehensive plans will be required to pay attorney fees of the local government if their suit is unsuccessful. Because citizen enforcement is the only mechanism to ensure compliance with local growth management plans, this chilling provision will remove virtually all oversight and enforcement.

Please CONTACT GONVERNOR DESANTIS NOW AND URGE HIM TO VETO HB 7103! You may call him during business hours at (850) 717-9337, click this link to reach him via email, or Tweet @GovRonDeSantis.

For additional background on 7103 and its expected impacts, here are some recent editorials and news articles:

Orlando Sentinel

Treasure Coast

Florida Phoenix

Please share this important message with your friends, family, and social media circles. You can use the share feature at the top of this email or share from our Facebook and Twitter pages.

Thank you for all you do to help protect manatees and their aquatic habitat!

| Adopt-A-Manatee® | Donate Now | Contact Us | Home |
500 N. Maitland Ave., Maitland, FL 32751
| Tel: 407-539-0990
Save the Manatee Club © 2019. All rights reserved.