There's several ways you can help.
View this message on our website.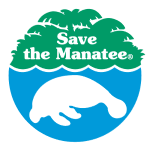 JOIN US:



It's Your Chance to Help Right a Wrong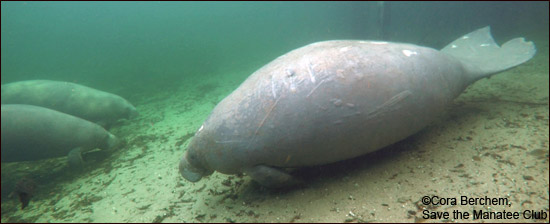 Millie

(above right), one of the Save the Manatee Club adoptees, is known to use the Silver and Ocklawaha River system, but she must brave the historically-dangerous lock structure designed to allow vessel traffic into and out of the reservoir.
Dear Friend,

In 1969, after visiting the Silver River, which flows from Silver Springs, I knew it was my destiny to ensure that this treasure was forever protected, along with other precious Florida springs and rivers. Now, more than 50 years later, and having spent a working lifetime as an aquatic biologist fighting to protect Florida's aquatic resources, I need your help to right a wrong.

That wrong was the damming of the pristine and scenic Ocklawaha River for the failed purpose of providing an unwarranted route for barges to cross Florida. Although President Richard Nixon admitted in 1971 that efforts to construct the Cross Florida Barge Canal and Rodman Dam project was a mistake, to this day these grave mistakes have not been made right.

This year the aging Rodman Dam reaches the end of its 50-year life expectancy. Spending millions to repair and upkeep a dam that should never have been built and serves no beneficial ecological purpose does not make financial sense. Furthermore, restoring the natural flow of the Ocklawaha River by opening the dam would provide access to critically-needed warm-water habitat for manatees.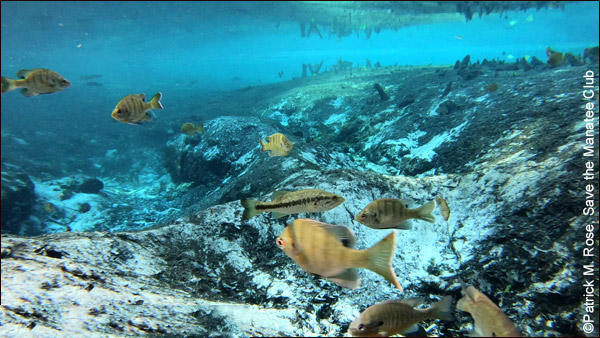 The above photo was taken during the last drawdown. It is one of 20 natural springs smothered because of the ill-conceived reservoir.
Hundreds of manatees currently rely on artificial warm-water habitat provided by power plants, many of which are reaching the end of their lifespan in coming years. So it's more important than ever to restore natural springs and assure manatees are not left out in the cold to die. In addition, a free-flowing river system would provide increased habitat for many other species of wildlife and a variety of additional recreational opportunities for people.

Please lend your voice and help us right this wrong. Let's raise our collective voices so that the Ocklawaha River may once again flow free, and manatees and other wildlife can regain unfettered access to the river and the 20 springs that have been smothered by this admitted failure. See below for several ways you can help.

I appreciate your support for manatee and aquatic habitat protection!






Patrick M. Rose, CPM Aquatic Biologist
Executive Director
Save the Manatee Club

Show Your Support!
Add your name to our growing list of advocates! Sign our petition to show your support for a free-flowing Ocklawaha River.

Learn More

Donate and support Save the Manatee Club's efforts to help free the Ocklawaha, recently designated as one of America's Most Endangered Rivers.


Spread the Word by sending free e-cards on the Ocklawaha issue to family and friends.

Stay Updated on all things Ocklawaha — follow the Free the Ocklawaha Coalition on social media!