Manatee news, activities, photos, videos, Q & A, and more!
View this message on our website.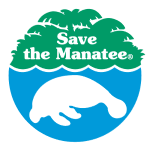 October 2021 | Paddle Tales eNewsletter
It's A Fact
Manatees are capable of living long lives, with some animals living over 60 years in human care. Because of the many perils in the wild, however, longevity is uncertain. Get more info.
Mandy And Manilow Return Home
On July 14th, Mandy and her calf Manilow were released back into the wild. The pair were rescued after Mandy became emaciated over the course of the winter. Learn more.
Manatee Q & A
Q. Do manatees have a sense of smell? Watch a video to get the answer. Send us your manatee question. If we feature it, you'll get a free gift!
Manatee Research
How do researchers identify manatees and keep track of them? Find out about methods used in Florida and SMC's research work at Blue Spring State Park. Discover now.
Education Resources
Whether you are researching a school project or want to teach your class about manatees, we can help! SMC provides free education materials for students and teachers. Check it out.
Don't Miss...
Manatee moms and calves. Several manatee mother and calf pairs visited Blue Spring State Park this summer. Enjoy the photos and videos documenting the special stopovers.
Send warm wishes with our holiday cards, some featuring lovely creations by winners of our Manatee Art Contests. There are several designs to choose from. Each set contains 12 cards and envelopes and is made in the USA. Now only $8.50 per set. Shop now.
| Adopt-A-Manatee® | Donate Now | Contact Us | Home |
Photo Credits: It's A Fact ©David Schrichte; Do the Virtual 5K for Manatees ©Cora Berchem, Save the Manatee Club; Mandy and Manilow Return to the Wild ©David Tucker, Daytona Beach News-Journal; Manatee Q & A © Save the Manatee Club; Manatee Research ©David Schrichte; Education Materials ©Save the Manatee Club; Don't Miss: Manatee Moms and Calves ©Save the Manatee Club; Holiday Card Design ©Valerie de Rozarieux
.
Photos and illustrations can only be used with permission. Contact Save the Manatee Club for more information.