Please help protect manatee habitat!
Having trouble viewing this email?
Click here.
SHARE: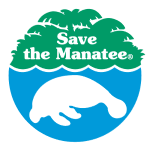 Support Florida's Rural and Natural Lands!
Urge Governor DeSantis to VETO SB 410

Hi Friend,

During the 2020 Florida Session, the Legislature passed SB 410 relating to growth management, which was intended in part to circumvent county oversight for a few specific development projects. But if passed into law, SB 410 will undermine local comprehensive planning to protect rural lands in dozens of counties across Florida. This is important because these plans preserve natural lands from development that act as buffers for sensitive habitats, including springs and coastal environments that are important to manatees. Manatee protection plans are also incorporated into local comprehensive management plans.

If the governor signs SB 410, it will pave the way for high-density development that will disrupt habitat, increase pollution, and bring more boaters to Florida's remaining rural spring and coastal areas.

Please take a few minutes to send a quick letter to Governor DeSantis and urge him to VETO SB 410. Let him know that SB 410 will::
Undermine the authority of many county governments to protect rural and natural lands from development, even if local voters approved protections.

Clear the way for high-density development in rural and undeveloped areas.

Require every local government in Florida to include an unnecessary property rights element in its comprehensive plan, which will be costly to prepare and unnecessarily duplicates already-existing state and federal laws.

Override county limits on development, subjecting our communities and natural lands and waters to damaging impacts.
Environmental groups are coming together to oppose this bill, and there are signs that Governor DeSantis is listening. Please send a quick letter to him now.

Thank you for your help in protecting manatees and their habitat!
| Adopt-A-Manatee® | Donate Now | Contact Us | Home |
500 N. Maitland Ave., Maitland, FL 32751
| Tel: 407-539-0990
Save the Manatee Club © 2019. All rights reserved.