You can make a difference for manatees.
Having trouble viewing this email?
Click here.
FOLLOW US: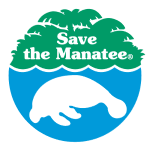 Join the Manatee Observer Volunteer Program!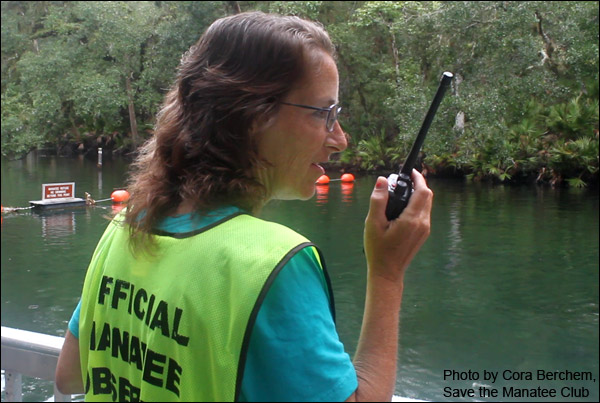 Volunteer Jackie Cheers covers a manatee shift from the boardwalk, making sure swimmers keep a safe distance from manatees.


Hello!

For our fifth season now, Save the Manatee Club (SMC) is partnering with Blue Spring State Park, Clearwater Marine Aquarium Research Institute, and Volusia County on the Blue Spring Manatee Observer Volunteer Program.

The goal of the program is to have a pool of volunteers who can help at Blue Spring State Park in Orange City between the months of March - November ("swim season") to help prevent manatee harassment and to educate visitors about proper behavior around manatees.

Mandatory training sessions are scheduled at Blue Spring for volunteers to learn more about the program and the requirements. In-park kayak training will be offered the same day for those volunteers who are interested in volunteering from a kayak.

All volunteers interested in volunteering from the kayaks MUST attend an in-park training session and complete an online boating safety exam, regardless of whether they are new or returning Manatee Observers.

Orientation Session 1: Thursday, March 5, 2020 at 10:00 a.m.
Orientation Session 2: Saturday, March 14, 2020 at 10:00 a.m.

These orientation sessions should last about 2 - 3 hours. If you are unable to attend either of these orientation sessions, please let us know, and we will notify you of future orientations.

The orientation will take place at Blue Spring State Park at the pavilions adjacent to the lower parking lot. The park entry fee will be waived.

To sign up, email me at cberchem@savethemanatee.org with your preferred orientation session date and whether or not you want to do the kayak training session.

Thank you all!

Cora Berchem
Manatee Research & Multimedia Specialist
Save the Manatee Club


| Adopt-A-Manatee® | Donate Now | Contact Us | Home |
500 N. Maitland Ave., Maitland, FL 32751
| Tel: 407-539-0990
Save the Manatee Club © 2020. All rights reserved.