Protect critical habitat in Crystal River and Kings Bay.
Having trouble viewing this email?
Click here.
SHARE: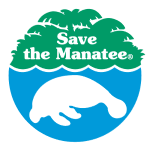 Manatees Need Your Help to Protect Critical Habitat

Dear Friend,

Kings Bay and Crystal River are world renowned as the place to view manatees. That is because these springs systems are essential habitat for Florida's west coast manatee populations, providing critical warm water refuges in winter months.

Kings Bay and Crystal River, like so many of Florida's freshwater springs, are experiencing impaired water quality and decreased flow rates. Flow declines mean reduced habitat for manatees at a time when the animals are more reliant than ever on natural springs as artificial warm water sources like power plants are taken offline.

And now the Southwest Florida Water Management District (SWFWMD) has proposed to allow an additional 11 percent reduction in flow, despite testimony from dozens of citizens, scientists, and stakeholders that the springs are already suffering the consequences of over-pumping and changing climate patterns.

The District is proposing this standard for its Minimum Flows and Levels Program, which will set policy going forward for how much water can be withdrawn from the aquifer. It is difficult to reduce consumptive permit allowances once the withdrawals have been authorized, so it is imperative that the District set a conservative standard to protect the springs from the outset.

What You Can Do:
Florida's springs, including Kings Bay and Crystal River, are the last best hope for manatees in Florida. Please take a moment to contact the Southwest Florida Water Management District Governing Board and ask them not to approve the 11% reduction in flow at their May 23rd meeting.

Direct your emails to the following, and please include the subject line: Don't approve 11% reduction in flow:

Ms. Lori Manuel, Administrative Assistant: Lori.Manuel@swfwmd.state.fl.us
Mr. Randall S. Maggard, Chair: randy.maggard@watermatters.org
Mr. Jeffrey Adams, Vice Chair: Jeff.Adams@watermatters.org
Mr. Ed Armstrong, Treasurer: Ed.Armstrong@watermatters.org
Mr. Bryan Beswick, Secretary: Bryan.Beswick@watermatters.org
Mr. Michael Babb: michael@2riversranch.net
Mr. Paul Senft, Jr.: senft1HP2u@aol.com
Mr. Kelly Rice: kelly.rice@century21.com
Mr. John Henslick: john.henslick@watermatters.org
Mr. Mark Taylor: marktaylor@tampabay.rr.com
Ms. Michelle Williamson: shellberry@gmail.com

Floridians able to attend can voice their opposition in person at the Governing Board meeting on May 23rd at 9:00 a.m. at the SWFWMD Brooksville Office, located at 2379 Broad Street, Brooksville, Florida.

Thank you for all you do to help protect manatees and our aquatic ecosystems!

| Adopt-A-Manatee® | Donate Now | Contact Us | Home |
500 N. Maitland Ave., Maitland, FL 32751
| Tel: 407-539-0990
Save the Manatee Club © 2017. All rights reserved.