Proposed budget cuts threaten manatees and other wildlife.
Having trouble viewing this email?
Click here.
SHARE: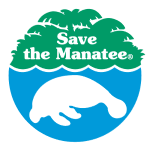 Let Your Legislators Know You Support the ESA and Oppose Cuts in Funding for Imperiled Species
Dear Friend,

Proposed budget cuts and attacks on the Endangered Species Act threaten manatees and other wildlife.

The proposed cuts target a range of species protections. For example, the President's proposed budget reduces funding for U.S. Fish and Wildlife Ecological Services, which is responsible for listing decisions and species recovery, by $14.8 million. The agency is already hamstrung by lack of resources that have led to delayed listing decisions, reduced capacity to plan for and implement species recovery plans, and difficulty monitoring permit compliance. The Cooperative Endangered Species Fund, which helps states acquire land for species conservation, is facing a whopping 63.9 percent proposed cut. Other proposed reductions, including to the budgets of U.S. Geological Survey, the Bureau of Land Management, Office of Insular Affairs, U.S. Forest Service, and National Marine Fisheries Service, will cripple these agencies' abilities to manage endangered species and protect habitat within their jurisdictions.

The Endangered Species Act succeeds because it relies on a foundation of peer-reviewed, best available science in its listing, consultation, recovery, and delisting decisions, and because these factors are also applied to protecting imperiled species' habitat. But the best available science can be time-consuming and resource-intensive to gather and analyze. Without proper funding to implement it, the Act cannot fulfill its promise of protecting iconic species for future generations.


What You Can Do:
There is still time to act! The proposed budget is just a starting point. Congress sets the final budget, and there has historically been strong bipartisan support for conservation programs, which remain immensely popular with the American public.

90 percent of American voters support the Endangered Species Act (2015)

81 percent of American voters agree that saving at-risk wildlife from going extinct is an important goal for the federal government (2016)

U.S. Residents:
Please call your U.S. Senators and Representative and give them the message below. Calling is the most effective way to deliver the message.

Find your U.S. Senators

Find your U.S. Representative

Suggested message: I am calling to ask you to support the Endangered Species Act and oppose any bill, rider or other policy proposal that weakens protections for endangered species and their habitats. Efforts to rewrite this law would prove disastrous for imperiled wildlife and should be strongly opposed. Instead, I urge you to seek full funding and comprehensive implementation of the Act.


If you prefer to send a quick email, click the following link to send an auto-generated message with the ability to personalize.

Thank you for helping to protect manatees and other imperiled species!

| Adopt-A-Manatee® | Donate Now | Contact Us | Home |
500 N. Maitland Ave., Maitland, FL 32751
| Tel: 407-539-0990
Save the Manatee Club © 2017. All rights reserved.