View this message on our website.

FOLLOW US:


December 2016 | Paddle Tales eNewsletter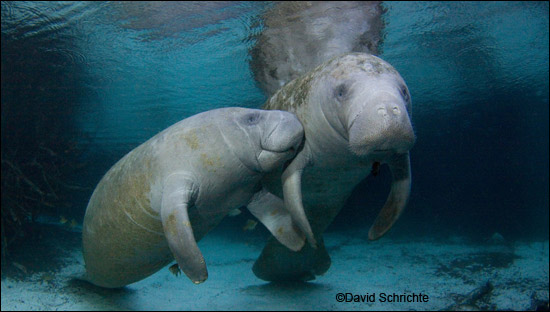 It's A Fact
Water conducts heat away from the body of a mammal up to 25 times faster than does air. Get more facts.
| | | |
| --- | --- | --- |
| Support Our Mission: | | |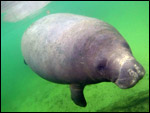 Manatee Season Begins
Watch the livestreaming webcams and pre-recorded videos from Blue Spring State Park and get information on manatee viewing areas, responsible ecotour operators, and protection tips.
Meet Aqua
We recently added a new manatee named Aqua to the Adopt-A-Manatee® program. Aqua is a female with two known calves, and she is a winter visitor at Blue Spring State Park. Learn more and see photos and video.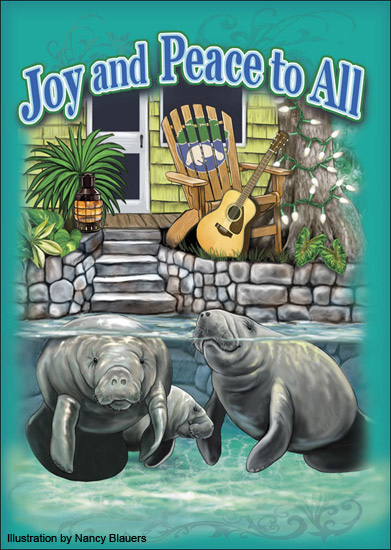 Send Free Holiday eCards
Celebrate the holiday season with manatees by using our holiday ecards to send your warmest wishes to family and friends. There's five designs to choose from, and you can include a personal message. Send ecards now.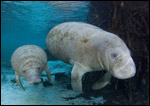 Manatee Q & A
Q. Does the male manatee play a role in raising the calf? -- Wendy Clagett, Ohio. Get the answer.
Send your question and get a free 2017 calendar if we feature it in a future issue!
Save 20% On Holiday Ornament
A beautifully-crafted manatee across an evergreen wreath. Designed by artist Kevin Rowley. Use discount code HOLIDAY16 to get 20% off! Shop now.
| Adopt-A-Manatee® | Donate Now | Contact Us | Home |
Photo Credits: It's A Fact ©David Schrichte; Manatee Season Begins

©Wayne Hartley

, Save the Manatee Club; Meet Aqua

©Wayne Hartley,

Save the Manatee Club; Holiday eCard Designs by Nancy Blauers; Manatee Q & A ©David Schrichte; Holiday Ornament Design by Kevin Rowley. Photos and illustrations can only be used with permission. Contact Save the Manatee Club for more information.