See the latest photos and video, get Manatee Q & A, and more!
View this message on our website.

FOLLOW US:


October 2017 | Paddle Tales eNewsletter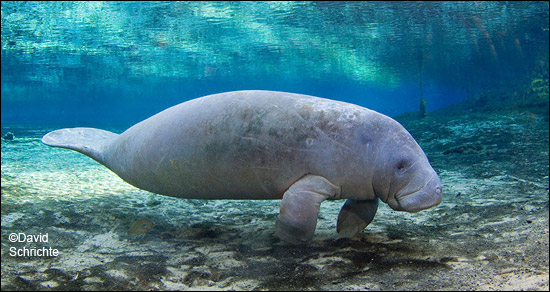 It's A Fact
A manatee cannot turn its head sideways, so it must turn its whole body around. Get more facts.
| | | |
| --- | --- | --- |
| Support Our Mission: | | |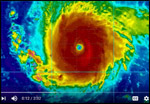 Manatee Q & A
What do manatees do during or after a hurricane? Watch a video as Patrick Rose, SMC's Executive Director, explains. Send us your manatee question. If we feature it, you'll get a 2018 calendar!
Skype In The Classroom
Join us as we explore the basics about manatees and the complicated threats they are facing in their habitat today. Lessons are available for younger audiences to high school students. Learn more.
Manatee Sightings
Watch video of a springtime visit from Amber and her calf and witness the fun as two juveniles cavort and chase. Plus, see new photos of Merlin, Brutus, and Ginger, a video of Gator with friends, and more! View now.
Paddling Near Manatees
How do you know a manatee is nearby? What should you do if you see one? Learn the answers to these questions and more when you watch our video on how to paddle responsibly and protect manatees. See the video.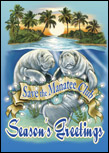 Save Big on Holiday Cards
Order early while supplies last! Send warm wishes to family and friends with our charming holiday cards and save almost 30%. Several styles available. Made in the USA. Shop now
| Adopt-A-Manatee® | Donate Now | Contact Us | Home |
Photo Credits: It's A Fact ©David Schrichte; Manatee Q & A
courtesy National Oceanic and Atmospheric Administration

; Skype in the Classroom

©Cora Berchem,

Save the Manatee Club;

Manatee Sightings

©

Save the Manatee Club; Paddling With Manatees ©Save the Manatee Club; Holiday card design by Nancy Blauers

. Photos and illustrations can only be used with permission. Contact Save the Manatee Club for more information.