Get manatee photos and video, Q & A, news, and more!
View this message on our website.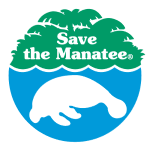 FOLLOW US:


December 2017 | Paddle Tales eNewsletter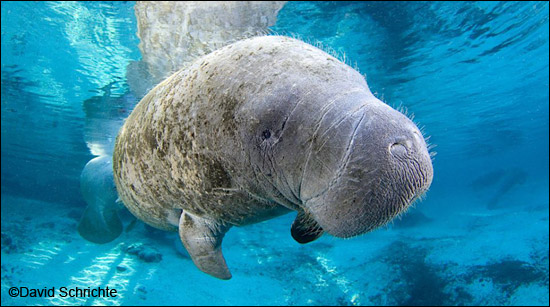 It's A Fact
Manatees eat aquatic plants and can consume floating, emergent, and submerged vegetation from freshwater, brackish, and saltwater environments. Get more facts.
Manatee Season Begins
Watch the livestreaming webcams and pre-recorded videos from Blue Spring State Park and get information on manatee viewing areas, responsible ecotour operators, and protection tips.
Send Free Holiday eCards
Celebrate the holiday season with manatees by using our ecards to send your warmest wishes to family and friends. There's five designs to choose from, and you can include a personal message. Send ecards now.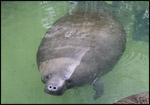 Meet Betsy
Betsy was born in 1990 at Homosassa Springs Wildlife State Park in Florida. A recent resident of Cincinnati, she returned in October 2017 to live once again at the park. Learn more and see photos and video.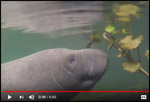 Manatee Q & A
Q. What is the difference between a manatee and dugong? -- Kristin from Virginia. Get the video answer. Send your question and if we feature it, you'll get a free 2018 calendar!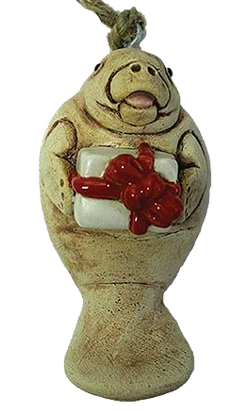 Save 20% On Holiday Ornament
A beautifully-crafted manatee holding a gift. Designed by artist Kevin Rowley. Use discount code HOLIDAY17 to get 20% off! (Supplies are limited.) Shop now
| Adopt-A-Manatee® | Donate Now | Contact Us | Home |
Photo Credits: It's A Fact ©David Schrichte; Manatee Season Begins

©Cora Berchem,

Save the Manatee Club

; Holiday eCard design by Nancy Blauers; Meet Betsy

©Cora Berchem,

Save the Manatee Club; Manatee Q & A ©Save the Manatee Club; Manatee Ornament by Kevin Rowley. Photos and illustrations can only be used with permission. Contact Save the Manatee Club for more information.