Get manatee photos and video, Q & A, news, and more!
View this message on our website.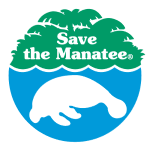 FOLLOW US:


August 2018 | Paddle Tales eNewsletter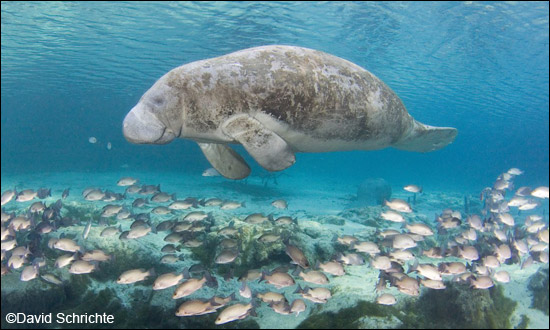 It's A Fact
Manatees prefer waters that are about 3 – 7 feet deep. Along the coast, manatees tend to travel in water that is about 10 – 16 feet deep. They are rarely seen in areas over 20 feet deep. Get more facts.
| | | |
| --- | --- | --- |
| Support Our Mission: | | |
Meet Moo Shoo
She has two calves and a certain fascination with the research canoe. A winter visitor to Blue Spring State Park, she has recently been added to the adoption program. See photos and video.
When Trash Impacts
Mr. Baby was just a young manatee when he was released in December 2017. His story reminds us why debris in our waterways is dangerous to wildlife. Find out what you can do.
Remembering Ilya
Recently, we received the sad news that Ilya, who became famous when he was rescued from New Jersey in 2009, had passed away after he sustained fatal injuries from a watercraft collision. Learn more.
Manatee Sightings
Watch video of Phyllis with not one, but two calves, some summer visitors, fabulous flipper action, and an encounter that created a big splash. Plus, get photos from the recent season. View now.
Manatee Q & A
Q. Do manatees have ears, and where are they located? Get the video answer. Send your manatee question and if we feature it, you'll get a free 2019 calendar!
Save 20% On 2019 Wall Calendar
For a limited time only! Each month of the year features a beautiful underwater manatee photo plus a 13th bonus image. Only $11.99 each if you order by August 31st. A nice present for family and friends and a great way to spread the word about manatees! Shop now
| Adopt-A-Manatee® | Donate Now | Contact Us | Home |
Photo Credits: It's A Fact ©David Schrichte; Meet Moo Shoo ©Cora Berchem, Save the Manatee Club; When Trash Impacts ©Save the Manatee Club; Remembering Ilya photo by Marc Neilson; Manatee Sightings © Save the Manatee Club; Manatee Q & A ©Save the Manatee Club; 2019 Manatee Wall Calendar cover photo ©Gregory Sweeney. Photos and illustrations can only be used with permission. Contact Save the Manatee Club for more information.