Get manatee photos and video, Q & A, news, and more!
View this message on our website.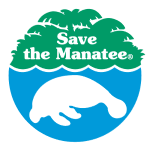 FOLLOW US:


December 2018 | Paddle Tales eNewsletter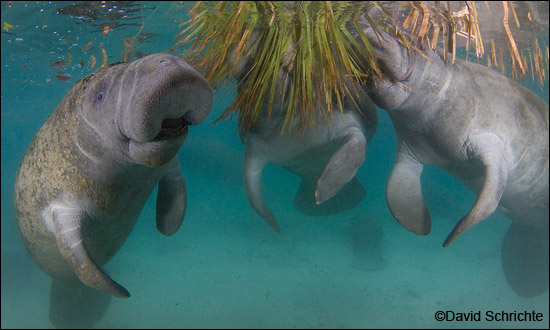 It's A Fact
Sirenians are the only completely aquatic mammals that are herbivores. All other aquatic mammals are carnivores. Discover more.
The World Of Manatee Research
Have you ever wondered how manatees are identified and tracked? Learn about the work of manatee researchers and stories of the individual manatees they have been tracking for years. Find out more.
Meet A Manatee: Lucille
She is part of the largest family tree ever documented at Blue Spring State Park. In July 2017, Lucille came in to the park with a small calf, and she recently made her first visit of the season. See photos and video.
Send Free Holiday eCards
Celebrate the season with manatees by using our ecards to send your warmest wishes to family and friends. There's four different designs, and you can include a personal message. Send ecards now.
Manatee Q & A
Q. Where do manatees go when it gets cold? Get the answer from Manatee Specialist Wayne Hartley. Send your manatee question, and if we feature it, you'll get a free 2019 calendar.
Save 20% On Holiday Ornament
An adorable manatee surrounded by holly and a candy cane. Designed exclusively for SMC by artist Kevin Rowley. Use promo code HOLIDAY18 to get 20% off! (Supplies are limited.) Shop now
| Adopt-A-Manatee® | Donate Now | Contact Us | Home |
Photo Credits: It's A Fact ©David Schrichte; The World Of Manatee Research ©Thuyvi Gates; Meet A Manatee: Lucille ©Cora Berchem, Save the Manatee Club; Send Free Holiday eCards photo ©David Schrichte; Manatee Q & A ©Save the Manatee Club; Holiday Ornament by Kevin Rowley. Photos and illustrations can only be used with permission. Contact Save the Manatee Club for more information.