Meet a manatee, see photos and videos of recent sightings, get Q & A, and more!
View this message on our website.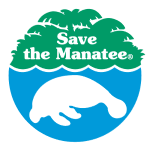 FOLLOW US:


February 2019 | Paddle Tales eNewsletter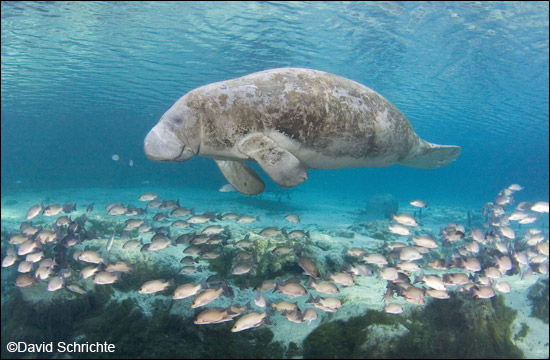 It's A Fact
Chronic exposure to water temperatures below the mid 60s F leads to cold stress in manatees. Get more facts. Report cold-stressed manatees.
| | | |
| --- | --- | --- |
| Support Our Mission: | | |
Meet A Manatee: Howie
He has been returning to Blue Spring State Park since he was first identified. Howie is one of the most popular manatees at the park, and he has developed a reputation as a mischief-maker. Learn more.
A Unique Valentine's Gift
For a perfect and personalized gift, Adopt-A-Manatee® this Valentine's Day from Save the Manatee Club. A free manatee heart ornament is included with adoptions of $35 or more. Share your love.
Manatee Sightings
Watch a funny video of a manatee. See Aqua and Annie and their calves, and Phyllis and her entourage check out the underwater webcam. Plus, get recent photos of the Blue Spring adoptees! View now.
Manatee Q & A
Q. How far can a manatee swim in a day? Get the answer in a video from Manatee Specialist Wayne Hartley. Send your manatee question, and if we feature it, you'll get a free 2019 calendar!
Save 20% On Plush Manatee
Adorable and sweet, this is 15 inches of soft and cuddly plush manatee that you will never want to put down. A nice gift for your Valentine! Use promo code LOVE19 to get 20% off. Shop now
| Adopt-A-Manatee® | Donate Now | Contact Us | Home |
Photo Credits: It's A Fact ©David Schrichte; Meet A Manatee: Howie ©Cora Berchem, Save the Manatee Club; Manatee Heart Ornament by Kevin Rowley; Manatee Sightings ©Cora Berchem, Save the Manatee Club; Manatee Q & A ©David Schrichte. Photos and illustrations can only be used with permission. Contact Save the Manatee Club for more information.