Meet a manatee, see photos and videos of recent sightings, get Q & A, and more!
View this message on our website.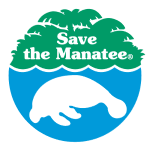 FOLLOW US:


April 2019 | Paddle Tales eNewsletter
It's A Fact
The teeth of a manatee are unique because they are constantly replaced. New teeth form at the back of the jaw, wear down as they move forward, and eventually fall out. Learn more.
Run For The Manatees


Join the 5K Run on May 11th or the Virtual Run anytime!



Meet A Manatee: Floyd
Floyd has been visiting Blue Spring since he was a youngster. He is easily identified because of obvious scars from boat hits, and he has an interesting quirk. Read more and see video.
Put A Manatee In Your Easter Basket
It's a great way to learn about animals and a nice addition to traditional treats. Adopt-A-Manatee® as a spring gift at $35 and get a free ornament. You can also buy a plush toy and adoption gift package.
Manatee Sightings
See time-lapse video of manatees on a winter's day, video of moms and calves, great cavorting footage, and manatees munching. Plus, new photos of adoptees and highlights videos from the season. View now.
Manatee Q & A
Q. How long are manatees in rehabilitation after they are rescued? -- Elizabeth Bjork, Wisconsin. Get the video answer. Send us your manatee question. If we feature it, you'll get a free gift!
Coloring Book
Relax and color manatees to your heart's content. Over 30 pages of delightful illustrations, line drawings, and repeating patterns. $11.95. Shop now.
| Adopt-A-Manatee® | Donate Now | Contact Us | Home |
Photo Credits: It's A Fact ©David Schrichte; Meet a Manatee: Floyd

©Wayne Hartley,

Save the Manatee Club;

Put a Manatee in Your Easter Basket

©

Save the Manatee Club;

Manatee Sightings

©

Save the Manatee Club; Manatee Q & A ©Save the Manatee Club; Manatee Coloring Book artwork by Connie Roy
. Photos and illustrations can only be used with permission. Contact Save the Manatee Club for more information.