Learn about manatees, see photos and videos, get Q & A, and more!
View this message on our website.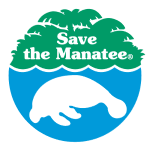 FOLLOW US:


December 2019 | Paddle Tales eNewsletter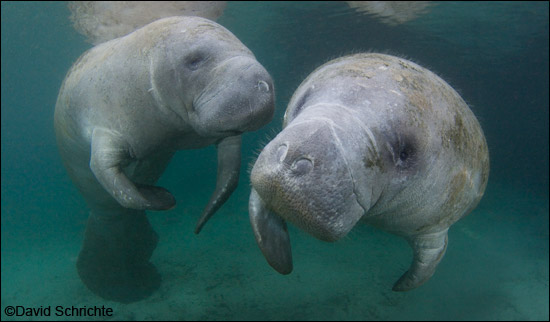 It's A Fact
A manatee's age can be determined by the annual growth rings in its ear bones. See more Manatee FAQ.
Thank you to everyone who donated on Giving TEESday!
With your help, we met our goal, raising over $20,000 for manatees in one day.
Manatee Season Begins
Watch our live webcams
and get info on
manatee viewing areas.

Plus see the

latest photos of the Blue Spring adoptees

and recent videos, including a funny clip of a manatee enjoying a downed palm tree.
Send Free Holiday eCards
Celebrate the season with manatees by using our ecards to send your warmest wishes to family and friends. There's four different designs, and you can include a personal message. Send ecards now.
Meet A Manatee: Nick
In the winter, when the water temperatures cool, manatees start heading south to warm water refuge areas. All except for Nick, that is. He would be the manatee heading north. Learn more.
Manatee Q & A
Q. Why do manatees sometimes look green? — Miyana Bahl, Massachusetts. Watch our video and get the answer. Send your manatee question, and if we feature it, you'll get a free 2020 calendar!
Save 20% On Holiday Ornament
An adorable manatee in a holiday stocking designed exclusively for SMC by Florida artist Kevin Rowley. Use promo code HOLIDAY19 to get 20% off! (Supplies are limited.) Shop now.
| Adopt-A-Manatee® | Donate Now | Contact Us | Home |
Photo Credits: It's A Fact ©David Schrichte; Manatee Season Begins ©Save the Manatee Club; Send Holiday eCards photo ©David Schrichte, card designs by Alex Jays and Amy Wieck; Meet A Manatee: Nick

©Walker Stanberry/Save the Manatee Club;

Manatee Q & A ©Save the Manatee Club. Photos and illustrations can only be used with permission. Contact Save the Manatee Club for more information.