Manatee news, activities, photos, videos, Q & A, and more!
View this message on our website.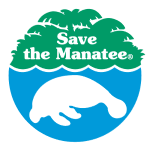 JOIN US:



December 2020 | Paddle Tales eNewsletter
It's A Fact
Adult manatees move through the water primarily by the up-and-down movements of their paddle-shaped tail. Manatees with missing or damaged tails rely more heavily on their flippers for locomotion. Discover more.
Thank You
to everyone who gave to help manatees on Giving TEESday. We met and went beyond our goal, raising over $27,000 for manatees in one day. YOU make a difference for manatees! Watch our video.
Manatee Season Is Here!
There are several ways to view manatees whether you are visiting Florida or watching from the comfort of your home. Find out where to see manatees, which adoptees have visited, and who may be pregnant. Check it out.
Meet A Manatee: Millie
She is a real traveler. Millie has a long sighting history up and down the east coast of Florida that illustrates how manatees use different habitat and various warm water winter refuges over time. Learn more.
How Do Manatees Communicate?
Do they bark like a seal, whistle like a dolphin, or sing like a bird? And are they quiet or noisy? Now you can discover the answers to these questions and more. Listen to manatee sounds.
Manatee Q & A
Q. What is a group of manatees called? A herd, a pod, or something else? Watch a video to get the answer. Send us your manatee question. If we feature it, you'll get a free gift!
Save 20% On 20-Inch Plush
This new plush manatee toy is super soft and the perfect size to hold and cuddle. A great holiday gift! Use discount code PTPLUSH to get 20% off. Shop now.
Don't Miss...
This recent video of a calf as she feeds on vegetation at Blue Spring State Park. The video illustrates well how the little female uses her prehensile snout as well as her flippers to grasp the vegetation.
| Adopt-A-Manatee® | Donate Now | Contact Us | Home |
Photo Credits: It's A Fact ©David Schrichte; Manatee Season Is Here!

©Cora Berchem,

Save the Manatee Club;

Meet-A-Manatee: Millie

©Cora Berchem, Save the Manatee Club;

How Do Manatees Communicate? ©David Schrichte; Manatee Q & A ©David Schrichte.
Photos and illustrations can only be used with permission. Contact Save the Manatee Club for more information.