Manatee news, activities, photos, videos, Q & A, and more!
View this message on our website.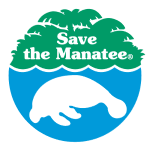 JOIN US:



February 2021 | Paddle Tales eNewsletter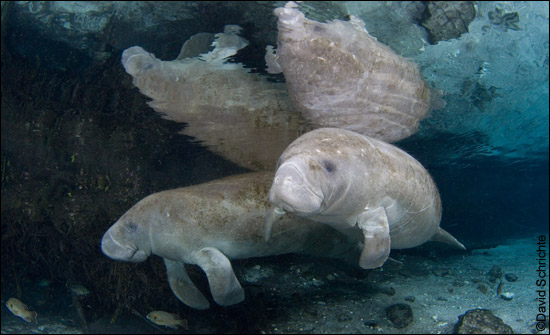 It's A Fact
Florida manatees are somewhat migratory. Summer sightings in Alabama, Georgia, and South Carolina are relatively common. In the winter, they are concentrated primarily in Florida. Discover more.
Bike Tire Manatee Returns Tire Free
A manatee who became completely encircled in a bicycle tire last season returned to Blue Spring State Park for the winter, tire free. Learn more.
A Happy Ending for Faye
When a manatee is rescued for watercraft injuries, there isn't always a happy ending. But manatee "Faye" not only showed us how resilient manatees can be, she delivered a manatee calf to boot. Check it out.
Manatee Sightings
See photos and videos of the manatee adoptees at Blue Spring, including Phyllis' little calf. East coast adoptee Illusion was also sighted, and there are several nice videos of manatee activity. View now.
Manatee Q & A
Q. How many manatees frequent Blue Spring? Watch a video to get the answer. Send us your manatee question. If we feature it, you'll get a free gift!
Manatee Masks
Now available through a special partnership with All American Sportswear. All fabrics are sourced and made in the U.S. Four designs available. Stay safe and promote manatees, too. Shop now.
Don't Miss...
The Virtual ManateeFest on February 1st. Join our friends at Manatee Lagoon in West Palm Beach, Florida, for online trivia games, educational videos, and a children's art contest. Be sure to visit Save the Manatee Club's virtual storefront!
| Adopt-A-Manatee® | Donate Now | Contact Us | Home |
Photo Credits: It's A Fact ©David Schrichte; Bike Tire Manatee Returns Tire Free

©Joe Cruz;

A Happy Ending for Faye

©Ally Greco, Save the Manatee Club;

Manatee Sightings ©Cora Berchem, Save the Manatee Club; Manatee Q & A ©Save the Manatee Club.
Photos and illustrations can only be used with permission. Contact Save the Manatee Club for more information.