Please act by Thursday, April 8th.
View this message on our website.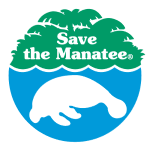 JOIN US:



Ask Florida Senators to Support the Blue-Green Algae Task Force Bill and Approve CS/SB 1522

Dear Friend,

Exciting news! We just learned that CS/SB 1522, which is the "Implementation of Governor DeSantis' Blue-Green Algae Task Force Recommendations Act," will be heard in its second of three committee stops this Thursday, April 8th.

This is a positive sign that the Florida Senate is serious about passing this legislation during the 2021 legislative session.

We need your help to encourage members of the Senate Environmental Appropriations Committee to support the bill.

As you may know, the manatee population is suffering record-breaking losses this year with over 570 manatees that have already died as of March 26th. Human derelictions over many decades are contributing to algal blooms, resulting in massive seagrass losses and uncontrolled wastewater spills on both Florida coasts.

What does this bill do?

CS/SB 1522 was significantly amended during the previous committee stop in order to get the votes necessary to pass. The three non-partisan, scientifically-developed recommendations from the Blue-Green Algae Task Force would make meaningful improvements to Florida's water quality and help stop algae outbreaks in our springs, rivers, lakes, and coastal waters.
Requires inspections of septic systems at least once every five years, starting with septic systems near Outstanding Florida Springs.
Requires Basin Management Action Plans (BMAPs) to identify and prioritize projects in areas likely to yield maximum pollution reductions.
Requires BMAPs to include an assessment of the effectiveness of all water projects with a total cost of over $1 million.
These recommendations have been endorsed by both Democratic and Republican lawmakers, Department of Environmental Protection Secretary Noah Valenstein, and by Governor DeSantis.
What You Can Do:
Please take a couple of minutes to click the following link and sign a quick online letter to the senate committee members urging them to approve CS/SB 1522.


Thank you for your help in protecting manatee habitat and food sources!