Get tips to protect manatees and humans, too.
View this message on our website.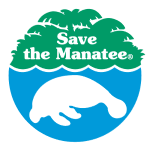 JOIN US:




Dear Friend,
There is a major crisis affecting Florida's waterways. The Indian River Lagoon on the east coast of Florida has suffered from harmful algal blooms, leading to massive losses in seagrass coverage. This has contributed to the recent deaths of more than 870 manatees. On the west coast of Florida, we are seeing significant fish kills from red tide that can be deadly to manatees and make people sick. It is only July, and more manatees have died so far this year than any other full year on record.

Decades of human-caused pollution from excess yard and agricultural fertilizer and improperly-treated wastewater have caused major changes to the water quality in our waterways, and manatees are dying because of it. Something has got to change!

We are working hard to rescue those manatees that can be saved, to hold decision makers accountable, and to make sure that resources are available to continue the important work of protecting manatees. But there are things you can do to help, right in your back (or front) yard.

You can help reduce pollution and prevent harmful algal blooms from forming. Too many yard chemicals, including fertilizer and herbicides, are entering our waterways, causing algal blooms that kill seagrasses and harm manatees. Here are some tips to help you love your lawn and manatees, too:
Fertilize less, or not at all. Get to know your yard's fertilizer needs. Many established landscapes may not need fertilizer. Problems may be caused by other issues such as thatch build up, iron deficiency, or overwatering. Your local UF-IFAS Extension Office can assist with soil tests, plant recommendations, and specific lawn questions.

Know your local fertilizer regulations. When in doubt, if you must use fertilizer, apply slow-release nitrogen fertilizers to your lawn only once per year.

Follow Florida Friendly Landscaping™ principles. If you live near a water body, leave at least a 10-foot-buffer along the shoreline where no fertilizing occurs. And if you hire landscape professionals, they should be certified in best management practices and have their Limited Urban Commercial Applicator Certificate. Search for certified professionals here.

Learn more tips to reduce pollution from our conservation partners:
Dirty water is a threat to health, to our economy, and to the quality of life for humans and other species like manatees. Learn more about this issue and other actions you can take to help.

Thank you for taking action to protect manatees and humans!