Manatee news, activities, photos, videos, Q & A, and more!
View this message on our website.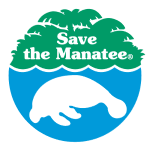 JOIN US:



February 2022 | Paddle Tales eNewsletter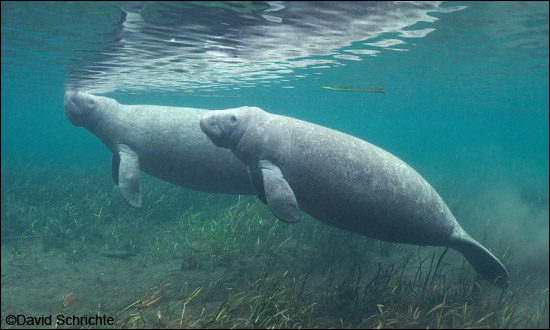 It's A Fact
The order Sirenia includes all manatees and dugongs, and sirenians are the only fully aquatic mammals that eat plants. Discover now.
Winter News
Chessie has been found and retagged! Moira-Rose has a new calf, and MaryKate is off to Ohio. Get the news and updates from the 2021 – 2022 winter season. Read on.
"They're Like Family"
NPR's NextGenRadio recently featured SMC's Cora Berchem and manatee research work at Blue Spring to highlight the experiences of climate change. Check it out.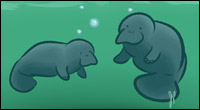 New! Mobile Manatee Sighting Form

If you live along a river, estuary, canal or coastal area, please report manatee sightings. It's easy with our new mobile-friendly sighting form.
See it now.
Manatee Sightings;
It's been chilly in January, and there have been record numbers of manatees visiting Blue Spring. One Blue Spring adoptee may be pregnant! Plus a couple of east coast visitors. View photos.
Manatee Q & A
Q. How far do manatees migrate? Visit our web page and watch a video to get the answer. Send us your manatee question. If we feature it, you'll get a free gift!
Don't Miss...
Our upcoming webinar
Manatee Research at Blue Spring State Park. Learn how researchers count and identify manatees and why Blue Spring is such an important place. February 10, 2022 at 6:00 - 7:00 p.m. EST. Join us!
Get one before they are gone! Each month of the year features a beautiful manatee photo plus a 13th bonus image. Now only $5 each. Shop now.
| Adopt-A-Manatee® | Donate Now | Contact Us | Home |
Photo Credits: It's A Fact ©David Schrichte; A Race to Save Florida's Manatees ©Save the Manatee Club; Winter News ©Save the Manatee Club; "They're Like Family" by Shivani Persaud; Manatee Sightings ©Save the Manatee Club; Mobile Manatee Sighting Form graphic ©Jessica Peterson; Manatee Q & A ©Save the Manatee Club; Don't Miss Research Webinar ©David Schrichte; 2022 Manatee Wall Calendar cover ©David Schrichte
.
Photos and illustrations can only be used with permission. Contact Save the Manatee Club for more information.