Manatee news, activities, photos, videos, Q & A, and more!
View this message on our website.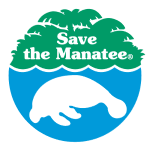 December 2022 | Paddle Tales eNewsletter
It's A Fact
Although manatees are big—adults can tip the scales between 800–1,200 pounds—they have very little body fat. This is because modern manatees evolved in the tropics and subtropics and did not develop an "insulation layer" like aquatic mammals living in cold areas or deep water. Learn more about manatees' size and other facts.
Manatee Sightings Update
Manatee season officially started at Blue Spring on November 19th, and many manatees have already visited the warm water refuge!

Click to read the update and see photos.
Parades, Festivals, and Your Last Chance to Join the Save the Manatee 5k!
Down in Florida, cool weather brings manatees to their warm water habitat. It also brings people out of the A/C and out to numerous events and festivals. Check out what we have coming up on our Events Calendar.

Not in Florida? Don't miss our upcoming

live chat with Explore.org

, or your chance to join in this year's

Manatee 5k!
Manatee Q&A: Do manatees have good vision?
You've no doubt noticed that manatees have very small eyes in proportion to the rest of their body. What does that mean about how well they can see? Join SMC's Director of Multimedia & Manatee Research Associate, Cora Berchem, to learn about how manatees use sight to navigate their underwater world. Watch here.
Last chance to Adopt-A-Manatee

®

For the Holidays!
It's no secret: there's no bigger gift than a manatee adoption! Choose among 30 real-life, adoptable manatees. Order by December 8 to help ensure holiday delivery. Learn more.
Meet A Manatee: Lily
Lily made her first appearance at Blue Spring in 1974, and she's been a favorite with staff and visitors at Blue Spring State Park ever since! In all those years, she's yet to miss a winter season at the park, and she's already been spotted there several times this manatee season. Read more about Lily and don't miss the daily manatee reports from SMC's Wayne Hartley and Cora Berchem.
Don't Miss: Manatee Research At Blue Spring State Park
Have you ever wondered how researchers count and identify manatees, or why Blue Spring is such an important manatee habitat? Watch the webinar to learn the answers to these questions and more!
Our unique holiday cards spread the joy, tranquility and love of our manatee friends! Each pack contains twelve cards total with twelve envelopes. Shop now.


Photo Credits: It's A Fact © David Schrichte; All others © Save the Manatee Club. Photos and illustrations can only be used with permission. Contact Save the Manatee Club for more information.